Quality Tree Seeds From Fosters Seeds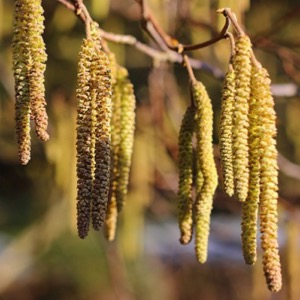 Tree Seeds From the UK, Northern Europe and France.
These Tree Seeds are of very high quality.
We sell them in Kilo weights with a minimum order of 1 Kilo
For Availability and current prices of our Tree Seeds
Looking For Conifer Seeds ?
We have many species of Conifer Seeds avaliable, click for more information
Many Tree Seed Species Available
Acacia dealbata France




Acacia retinodes "floribunda"




Acer buergerianum,




Acer campestre




Acer davidii




Acer ginnala




Acer monspessulanum




Acer negundo




Acer opalus




Acer palmatum




Acer platanoides




Acer pseudoplatanus "atropurpureum"




Acer pseudoplatanus




Acer rubrum




Acer saccharinum




Acer saccharum




Adansonia digitata




Aesculus carnea




Aesculus hippocastanum France




Ailanthus altissima




Albizzia julibrissin




Albizzia julibrissin rosea




Alnus cordata




Alnus glutinosa




Alnus glutinosa France




Alnus incana




Alnus incana




Alnus rubra




Amelanchier canadensis




Amelanchier ovalis




Arbutus unedo




Asparagus densiflorus sprengeri




Asparagus setaceus nanus



Atriplex halimus



Baccharis halimifolia




Berberis darwinii




Berberis gagnepainii




Berberis julianae




Berberis thunbergii




Berberis thunbergii "atropurpurea"




Betula papyrifera




Betula pendul




FranceBetula pendula France




Betula pubescens




Betula pubescens




Buddleia davidii



Bupleurum fruticosum



Caesalpinia gilliesii,




Callicarpa bodinieri giraldii




Calluna vulgaris France




Calycanthus floridus




Camelia japonica




Campsis radicans




Caragana arborescens




Carpinus betulus




Caryopteris incana




Castanea sativa




Castanea sativa France




Castanea sativa France




Castanea sativa




Castanea sativa




Castanea sativa




Catalpa bignonioïdes




Celtis australis




Cercidiphyllum japonicum




Cercis canadensis




Cercis siliquastrum




Chamaerops humilis




Chimonanthus praeco




Cistus albidus France




Cistus laurifolius




Cistus monspeliensis




Clematis vitalba




Clerodendron trichotomum




Colutea arborescens




Cordyline australis purpurea




Cordyline indivisa




Cornus alba




Cornus controversa




Cornus florida




Cornus kousa




Cornus mas,




Cornus nutalli




Cornus sanguinea




Coronilla emerus




Coronilla glauca




Cortaderia selloana




Corylus avellana




Corylus colurna




Cotinus coggygria




Cotinus coggygria atropurpurea




Cotoneaster franchetii




Cotoneaster horizontalis




Cotoneaster lacteus




Crataegus monogyna




Cycas revoluta,




Cytisus purgans



Cytisus scoparius


Diospyros lotus



Eleagnus angustifolia




Eleagnus umbellata




Elshotzia stauntonii




Eucalyptus globulus




Eucalyptus gunnii




Eucalyptus niphophil




Eucalyptus nitens




Eucalyptus parvifolia




Euonymus europaeus



Exochorda racemosa



Fagus sylvatic




Feijoa sellowiana




Fraxinus americana (alba)




Fraxinus angustifolia




Fraxinus excelsior




Fraxinus excelsior



Fraxinus ornus


Gleditsia triacanthos



Gleditsia triacanthos var. inermis



Hamamelis virginiana




Hedera helix France




Hibiscus syriacus




Hypericum calycinum



Indigofera gerardiana



Juglans nigra




Juglans regia



Juglans vilmoriniana



Koelreuteria paniculata





Laburnum anagyroïdes

Laurus nobilis

Lavandula officinalis (=L. vera)

Leycesteria formosa,

Ligustrum japonicum

Ligustrum sinense

Ligustrum vulgare

Liquidambar styraciflua

Liriodendron tulipifera

Lonicera tataricum

Lonicera xylosteum

lex aquifolium





Maclura aurantiaca

Magnolia grandiflora

Mahonia aquifolium

Malus communis

Malus communis bittenfelde

Mespilus germanica

Mimosa pudica

Morus alba

Morus nigra

Musa ensete




Nandina domestica





Ostrya carpinifolia





Parthenocissus quinquefolia

Parthenocissus tricuspidata

Passiflora caerulea

Paulownia tomentosa

Phillyrea angustifolia

Phillyrea latifolia

Phoenix canariensis

Phormium tenax

Phormium tenax atropurpureum

Pistacia terebinthus

Pittosporum tobira

Plumbago capensis

Poncirus trifoliata

Potentilla fruticosa

Prunus amygdalus

Prunus armeniaca Canino

Prunus avium

Prunus cerasifera myrobolana

Prunus domestica

Prunus domestica

Prunus domestica

Prunus lusitanica

Prunus mahaleb

Prunus mahaleb

Prunus padus

Prunus persica Montclar

Prunus persica sylvestris

Prunus persica sylvestris "Missour"

Prunus serotina, Prunus spinosa

Pterocarya fraxinifolia

Punica granatum

Pyrus calleyriana

Pyrus communi

Pyrus communis kirchensaller





Quercus cerris

Quercus coccifera France

Quercus coccinea U.S.A

Quercus frainetto,

Quercus illicifolia

Quercus palustris U.S.A

Quercus petraea

Quercus pubescens

Quercus ruber UK

Quercus toza





Rhamnus cathartica

Rhamnus frangula

Rhododendron hybridum

Robinia pseudoacacia

Robinia pseudoacacia

Robinia pseudoacacia

Rosa canina

Rosa canina Pfänders

Rosa canina pollmeriana

Rosa canina var. inermis

Rosa laxa

Rosa multiflora inermis

Rosa pimpinellifolia

Rosa rubiginosa

Rosa rubrifolia

Rosa rugosa

Rosa rugosa alba

Rosa rugosa rubra




Sambucus nigra

Sambucus racemosa

Sophora japonica

Sorbus aria

Sorbus aucuparia

Sorbus domestica

Sorbus intermedi

Sorbus torminalis

Spartium junceum

Strelitzia reginae

Syringa vulgaris




Tilia cordata France

Tilia platyphyllos

Tilia platyphyllos

Tilia tomentosa

Trachycarpus fortunei





Ulex europaeus

Ulmus campestris





Viburnum lantana




Viburnum opulus

Viburnum rhytidophyllum

Vitex agnus castus





Wisteria floribunda

Wisteria sinensis





Yucca aloïfolia

Yucca filamentosa





Zelkova serrata